Obstetrician-Gynecologist
Obstetrics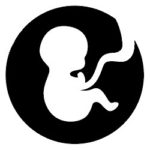 We offer complete obstetrical care including preconception counseling, prenatal care, delivery, and postpartum care. We recommend that when you are considering conceiving, you should be evaluated before you become pregnant to review your medical history, your family's history and heritage, undergo a physical exam, and have any necessary testing including a Pap smear and blood work as appropriate. Any concerns or questions that you have can be addressed at that time as well. You are encouraged to take a multivitamin before you conceive as this has been shown to reduce the risk of spinal cord defects (spina bifida). Once you have conceived, we encourage you to make an appointment as soon as possible to begin your prenatal care and get started on that right path to a safe and healthy pregnancy.
How to Tell When Labor Begins – ACOG
Gynecology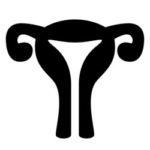 We offer comprehensive gynecologic services including pediatric and adolescent gynecology, well-woman annual exams, PMS counseling and management, and menopause management. We also offer next door the convenience of in-office bone density (DEXA) testing.
Our annual exams include general health screening, PAP smears, HPV testing, breast and pelvic exams and in-house laboratory testing as appropriate. We also offer sexually transmitted disease testing, contraceptive counseling, and the new Gardasil®  vaccine for younger women. In addition, we have expertise in menopause counseling and management of osteoporosis.
We offer evaluation for a wide variety of gynecologic disorders and complaints including abnormal pap smears, abnormal or absent menstrual cycles, polycystic ovary syndrome (PCOS), uterine fibroids, vulvar disorders, infertility, endometriosis, pelvic pain disorders, sexual dysfunction, pelvic organ prolapse, and urinary incontinence. In addition, we offer hereditary cancer screening as well as counseling and referrals for breast, ovarian, and colon cancer.